Photo spoiler: Mick's mystery bruises
Poor Mick. He's already proved himself to be a thoroughly good egg, but by the looks of his bruised and battered visage, someone has it out for him regardless.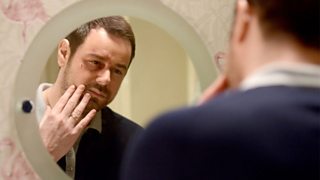 It's party time for the residents of Walford as Sharon throws a shindig to celebrate becoming a licencee again.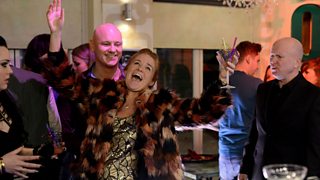 And it looks as though Bianca may have had more than her fair share of complimentary cocktails - not that she'll be complaining until the cold light of morning!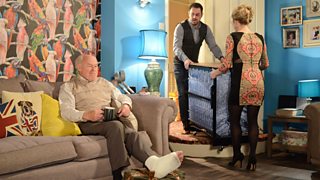 Stan's got his cast-clad foot stuck firmly in the door of The Vic, and with a bed being made up for him by the family, it seems he's hoping for an extended stay...
Lauren heads out to celebrate hitting her twenties with the gang - will they head out of Walford and celebrate with the trendy types of Shoreditch we wonder?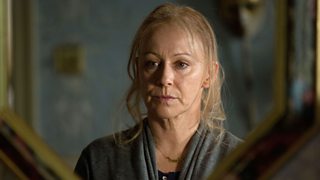 The reality of Carol's chemotherapy hits harder than ever before as her hair begins to fall out. Can she remain strong enough to complete her treatment?
EastEnders airs these scenes and more from Monday 31st March.