John Partridge and Lynda Baron to return to EastEnders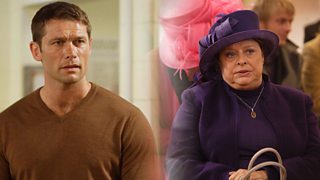 Two familiar faces are returning briefly to Walford later this year as part of an explosive storyline involving the Beale family. John Partridge and Lynda Baron are both set to reprise their roles as Christian and Linda Clarke, the brother and mother of Jane Beale.
We're staying tight-lipped on the details surrounding their return for now, but the shocking storyline is set to change the Beale family forever…
Christian and was last seen in the Square back in 2015 when he attended the wedding of Ian and Jane as part of the 30th anniversary live week.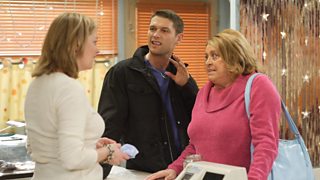 On his return, John Partridge said: "I am thrilled to be able to return to EastEnders whilst touring the UK with Chicago… Christian is never far from my mind - I turn my back for five minutes and look what happens!"
Jane's mother, Linda, has not been seen on screen since February 2009 when she moved to Florida with her husband, Roger.
Christian and Linda will return early this summer.