Here's a peek at what's to come in the week commencing10th December...
Alfie just can't shake his suspicions about Kat and her lover. When he finds her mother's engagement ring hidden in a drawer his mind goes into overdrive! How did she get it back from the pawn shop when they're broke? Knowing that someone must have bought it for her, he heads to the pawnbrokers to find out the identity of the mystery jewellery buyer.... WHO WILL IT BE?!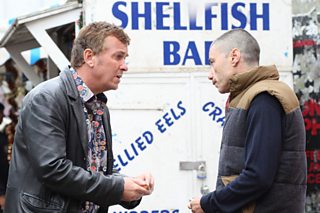 It all comes out in the wash
Bianca is not best pleased to find that her next Booty client is Mr Lister. He agrees to let her do his hair, and it seems like they're going to put their past behind them. But will Bianca really be able to keep her cool?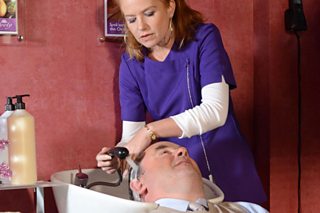 We'll be releasing more photo spoilers on Tuesday...