Photo spoilers preview: Holy Maxtrimony
Ahead of our regular Tuesday selection of preview pics (this time for week commencing 10 June) , let's find out what's on the agenda in Albert Square,
Holy Maxtrimony
Judging by that sparkler, Max looks ready to move on from Tanya and take the plunge with Vanessa. We just hope that ring is gold! (Did you see what we did there?)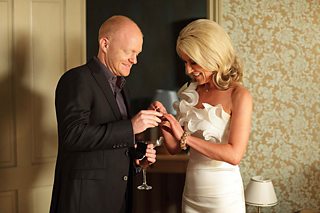 We'll be adding lots more spoiler pics to the blog on Tuesday 7 June, so don't forget to check back!