Scott Maslen to dance on Strictly!
Walford heart-throb Scott Maslen has been revealed as one of 14 (brave) contestants set to shake his bootie on Strictly Come Dancing! What a trooper.
You've seen the actor's counterpart, Jack Branning, waltz his way into a string of Walford women's hearts. Now you'll see if Scott sports the snake hips he needs to Tango his way around the judges fingers.
Does Scott have the moves to take him to the top?
Erm. He may need to fit in the rehearsal hours... "I've always liked the idea of learning to dance - that's what interests me about Strictly", Scott shares.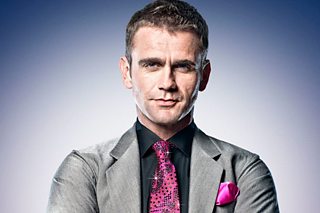 What's Scott's favourite dance? Find out in Scott's launch interview on the Strictly website.
Watch Scott's training video with Natalie on the Strictly blog!
It takes two to Tango...
Former EastEnders' stunner Kara Tointon, who played sexy 'tart with a heart' Dawn Swann will be going up against Scott on the dance floor... who will come out on top?
Will Scott rumba his way into the judges hearts, or will Kara waltz away as the winner? We're cha-cha-cha'ing at the thought!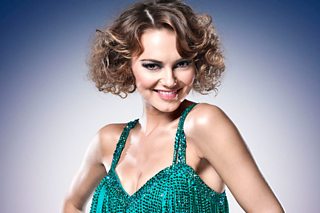 Good 'ol Bruce Forsyth is clearly impressed with the line-up: "The casting of the celebrities is far better than last year and it will make the show." Who's betting that Brucie will tell our Scott: "You're my favourite"? Good game, good game.
We can't wait! Support scrummy Scott and stunning Kara when the show starts this Saturday at 6.25pm on BBC One.
The best of the rest:
Lining up for the women are Holby City star Patsy Kensit, ex-Destiny's Child member Michelle Williams, former Coronation Street's Tina O'Brien, actress Felicity Kendal, Tory MP Ann Widdecombe and Bill Connolly's wife Pamela Stephenson.
And the macho men are Charlotte_G Church's ex Gavin Henson, DJ Goldie, ex-Blue Peter presenter Matt Baker, magician Paul Daniels, East Is East film star Jimi Mistry and former England goalkeeper Peter Shilton.
Quickstep your way over to our Facebook and Twitter sites to share your love for Peggy and join our Facebook event The Queen Vic LIVE discussion to chat about the devastating Vic fire as it happens!
Tweet using hashtags #ilovepeggy and #vicfire.