Episode discussion for week starting 21 November
It's BRANNING WEEK! Exclamation marks to the power of a million - for EastEnders is on every single day this week! So don't forget and miss Wednesday's episode and then wonder why there are a load of continuity problems in Thursday night's episode...
Max is BACK. With his brother Derek in tow. What'll Tanya make of her ex being back in town? And how will Lauren and Abi feel about seeing their dad for the first time since they kicked him out the door? And what's more, will Rainie and Cora be able to keep using No 27 as a doss house?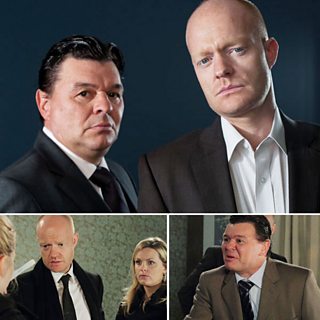 What do you make of Derek? I won't lie to you, I'm excited. There's already been lots of conjecture about the new Branning brother on this blog. What do you think? I am drumming my fingernails waiting for Derek and Phil to lock horns for the first time. If they meet and get on quite well and become quite good chums, I will be FURIOUS.
And in other news:
Is Abi off the rails?

Not a good week for our Abs. In the dark about why her mum is acting so strangely, she lashes out and comes home in a police car. And begins to suspect that Jay may not be the stellar boyfriend she thought he was...
How cute is Amy Mitchell?

Discuss all of the above and anything else that you think about this week's episodes in the comments...