(Christmas) Episode discussion for week starting 25 December
Zainab and Yusef - the explosive conclusion
Things come to a head between Zainab and Yusef. We always knew that someone was going to get hurt. But were you expecting this outcome? And what happens next??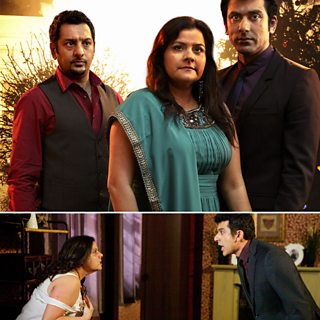 Merry Christmas, Walford!
Meanwhile, here's how other residents of Albert Square are spending the big day... Who do you think most deserves to have a happy Christmas?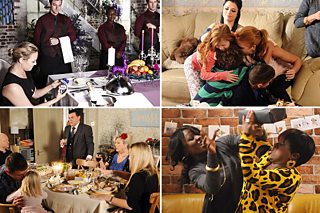 Give it up, Janine!
Some things can always be relied upon - that old friends will be true, and old foes like Janine relied upon to make life as difficult as possible. Should someone break Pat's confidence and tell Janine about Pat's failing health? Would it even make a difference? This is Janine, we're talking about...



Michael v Derek
While Derek is making alliances with Janine, and roping Liam into dodgy business, Michael is trying to enlist allies against his newest foe. Is Michael a match for Derek?

Happy Birthday Tommy!
The horrible events of last year seem like a nightmare now. Wonder what kind of Christmas Ronnie's having behind bars. For her, the nightmare is still real.


Discuss these festive hot topics, and anything else relating to this week's eps, in the comments section below. And Merry Christmas!!