Photo spoilers: Viva the schemers
Week commencing 5 September
Blonde ambition
Vanessa has Eddie right where Michael wants him. But will their scheming pay off? And will Vanessa's pay off be worth the medical bills once Carol finds out...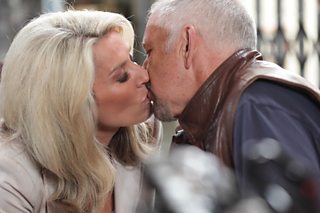 Kat's hospital dash
Kat finds herself in hospital, but will she accept Alfie's support after his tactless reaction to her news?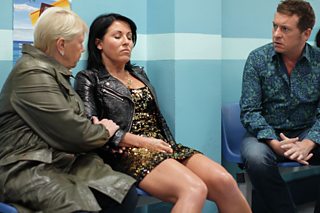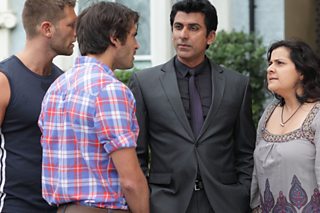 ... will Yusef's powers of persuasion work on vengeful Qadim?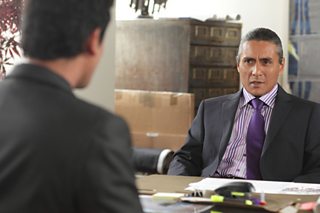 Making a splash
Either The Vic is developing a new serving strategy (messy) or Pat has said something to raise Kat's ire. Let's hope it's the latter, or else Dot had better prepare for a steep rise in service washes down the launderette...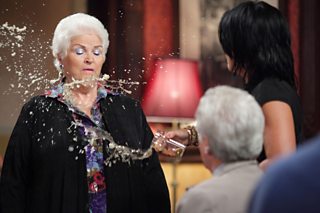 Antique dealer
Anthony has a proposition for Cora. Is she immune to the Moon charm or will she fall for his cheeky sales patter?