Say hello to Ayesha Rana, who will be turning up on the Masoods' doorstep this December.

Sweet and studious, but rather shy, Ayesha has lived a sheltered life. Since the tragic death of her beloved father, she has been left alone with a distant mother and uncaring brothers.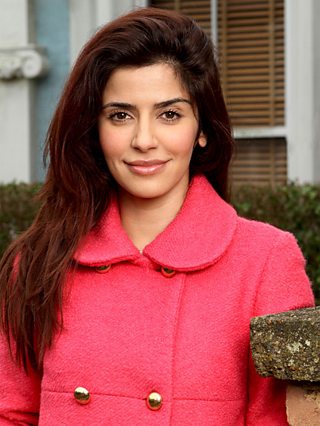 Ayesha has agreed to fulfil her father's dying wish, going through with an arranged marriage. Can the Masoods help her? And will her time on the Square encourage this naive young woman to find her voice?

Ayesha will be played by Shivani Ghai, who has previously appeared in Bride and Prejudice, House of Saddam (pictured), Five Days II and Clean Skin.

On her new role, Shivani says "I've been watching EastEnders for years and am excited to be joining such an iconic show."
Tune in this December to find out more!