WARNING: There's a serious drought of eligible men in Walford. The lack of talent is driving the likes of soppy romantic, Heather Trott, to find her perfect match online... and why the devil not!?
Her BFF, Shirley Carter, may be apprehensive about the lack of online trusty fellas; "they're looking for teenage girls" and "I'm going to have to pick up the pieces." BUT, Hev's taken the risk and uploaded her profile to bitofloveplease. Go get 'em Hev!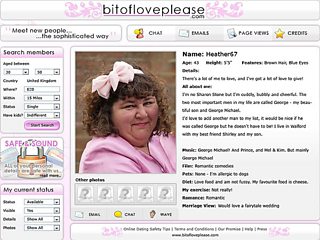 Will Heather ever get her fairytale wedding?
In Thursday, 7th April's episode Hev uploads her pretty pic to the dating site in a bid to up her game.
According to Shirl, she's "not going to find love online", BUT will she? I'll be keeping a beady eye and will try and upload any luuurve interest emails she gets. Fingers crossed. Oooooh, it's exciting stuff.
Calling all George's... get yourself noticed. You're in demand.