Homeless Michael decides to try a new tact with Janine, and so heads over to her house with croissants for breakfast! Figuring the way to her heart, is through her stomach, he makes a bid to move back into the house.
However, a certain Mr Danny Pennant, soon arrives to visit Janine - pulling up in a rather flash motor...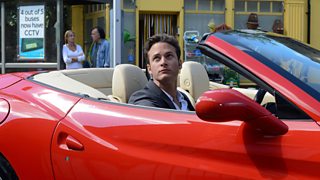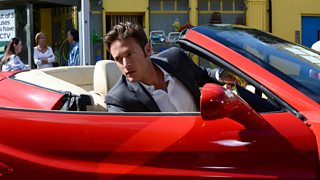 Knowing a sports car tops a plate of croissants, Michael instantly feels threatened, and can't keep the look of jealously from his face as he surveys Danny's wheels!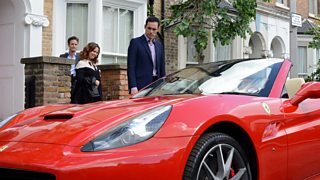 See Danny's flashy return to Walford on Thursday 11th July.