The biggest, baddest Branning comes to Walford
"The fearsome Derek Branning, eldest son of Jim, has been a shadowy presence looming over the rest of the family for years..." - Bryan Kirkwood, EastEnders Executive Producer
"Out of all the Brannings, Derek is the one that most people fear. Although he can be charming he will be the one that can out alpha almost any man in Albert Square, maybe even Phil. He is going to cause a lot of disruption to his family" - An EastEnders Insider
Hmmm... sounds like Derek may not be blending in quietly to the Walford community... Jamie Foreman will play the new Branning bad boy.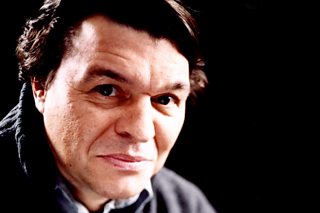 On the casting, Bryan Kirkwood adds: "It's a real coup to sign Jamie Foreman to play the biggest, baddest Branning brother. Jamie has an incredible acting pedigree, having starred in some of the best British movies of recent times, and we can't wait for him to bring his unique talents to Walford."
On joining, Jamie said: "I am hugely excited to be joining such an iconic show. EastEnders is full of fantastic actors so it is a role I couldn't refuse. The Brannings are such a great family to be joining and I am extremely interested to see how Derek is going to fit in."
So are we! How will he rub up with the Square's bad boys? What will reigning-alpha Phil make of his competition in the hardman stakes? Will Michael attempt to scheme Derek into submission? Will his arrival tear the family apart or make them a force to be reckoned with?
We'll have to wait for his arrival this Winter to find out...