Photo Spoilers: You Khan't go through with it!
We have one picture to show you today for week commencing 5th December. More photo spoilers will follow on Tuesday...
It's the day of Yusef and Zainab's wedding and tensions within the family reach critical levels! Will anyone speak up and tell Zainab they don't think the wedding's a very good idea? I hope so!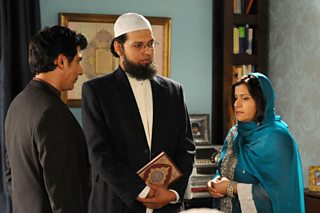 Don't forget to come back on Tuesday...