Ben and Paul's Story: Stonewall on hate crime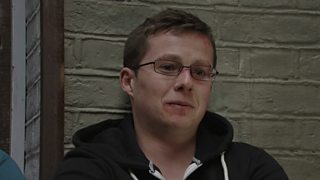 We have come a long way in recent years for lesbian, gay, bi and trans people living in Britain. There's been huge legislative change to protect LGBT people from discrimination, ensure hate crimes are taken more seriously by courts, and to give same-sex couples the right to marry.
Attitudes towards LGBT people have improved significantly and many people are accepting and supportive of their LGBT friends and family. There is also a more positive portrayal of LGBT people in the press and on TV.
However, prejudice and discrimination towards LGBT people still exists and it can lead to devastating events. Paul Coker's death in EastEnders as the result of a violent homophobic attack on him and his boyfriend Ben highlights the extreme consequences of prejudice and discrimination, an event the police describe as a 'hate crime'.
A hate crime is any criminal offence perceived to be motivated by a hostility or prejudice. In the case of homophobic, biphobic and transphobic hate crimes this is based on prejudice towards a person's sexual orientation or gender identity, whether actual or perceived. This means anyone, LGBT or not, can be victim to a homophobic hate crime. A hate crime can take the form of harassment, intimidation, vandalising of property, threats of violence, and even murder.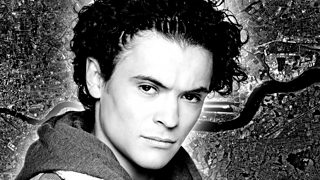 In 2014/15 there were 52,528 hate crimes recorded by the police, which is an increase of 18 per cent on previous years. Of these 5, 597 (11 per cent) were homophobic, which is an increase of 22 per cent from the previous year. A high number of transphobic hate crimes are also reported every year.
These statistics tell us much needs to be done to prevent homophobic hate crime. This is a very real challenge for Britain's police, but it also places a responsibility on all of us to stand up to the homophobia that leads to violence. The statistics also make Paul and Ben's story in EastEnders even more pertinent. The issues it raises are hard hitting, and have left many viewers in shock, but they address a very real threat for LGBT people living in Britain.
This year there have been a number of very violent homophobic attacks, and these are the ones that are reported.
In EastEnders Ben has been left distraught by the sudden and violent death of his boyfriend, Paul. Adding to his pain is his own fear of admitting to his friends and family about what really happened. He holds back, and is initially unwilling to tell the police it was a homophobic attack.
Lesbian, gay and bi people can worry about reporting homophobic hate crimes. It means they will have to come out to a complete stranger and they don't know how that police officer will react. Will they take them seriously and understand the significance of what has happened? In cases where the victim may not be out to family or friends they may be concerned about what will happen when they find out.
In Ben's case the police officers involved knew he was holding back and gave him the time and space he needed to tell the full story.
Stonewall does all it can to encourage people to report homophobic hate crime because the police can only do something about it if they know. It is quite possible that a person who shouts homophobic abuse on the street today may well end up doing something more violent in the future, if they think they can get away with it. If someone attacks a lesbian, gay or bi person in a homophobic hate crime, it is highly likely they will do it again. If the police don't know what's going on, they can't prevent things getting worse.
Stonewall's Information Service offers information and support for LGBT people who have been affected by hate crime. There are a number of different ways to report homophobic, biphobic or transphobic hate crimes, and a number of places where LGBT people can get support. Stonewall's Information Service aims to help victims access these services so they can feel confident to take action and to report these crimes.
Our online guide on homophobic hate crime sets out clearly how and why people should report.
You can contact Stonewall's Information Service on 08000 502020 or email info@stonewall.org.uk
This year there have been a number of very violent homophobic attacks, and these are the ones that are reported.