Live episode behind-the-scenes pics
What. an. episode. It was live! It was revelatory! Take a look at the rehearsal and backstage pictures to witness the glory and see what the cast got up to behind the scenes... *Sniff* RIP Bradley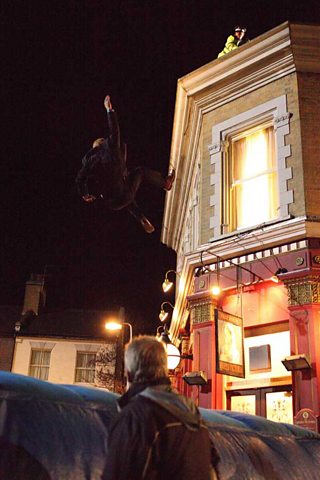 Bradley nooooooooooo!!!! OH there's a massive cushion underneath it. In that case... that looks like fun... can we have a go?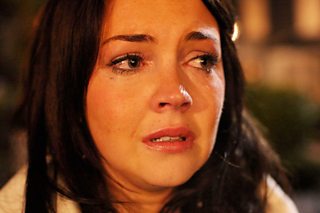 Poor old Stacey. Bradley's gone. At first we felt sorry for her. Now we're all like, HANG ON A MINUTE. HOW COULD SHE DO THAT TO BRADDERS? Must be the second stage of grief.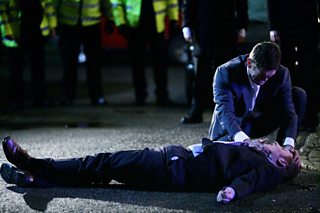 Bradley Branning RIP. Come on, Jack! Will him back to life with the power of your manly eyes!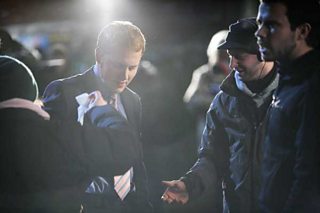 Charlie gets ready for the big episode... "Just don't touch the suit, alright?"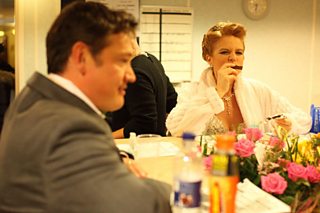 Patsy Palmer (Bianca) mucks around in reception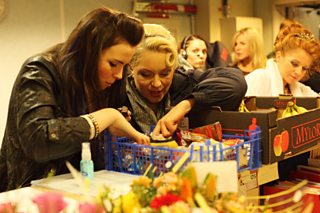 Mmmmm.... food! Emer (Zsa Zsa) and Rita (Roxy) decide they'll need an extra bit of energy for the liveness of the episode. Note: fruit totally ignored.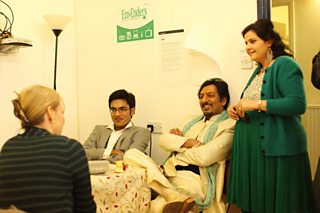 Lindsey Coulson (Carol) chats to the Himesh (Tamwar), Nitin (Masood) and Nina (Zainab) in all of their wedding finery.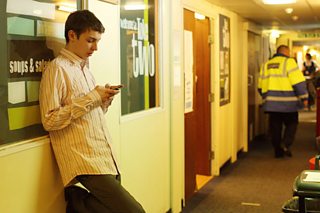 "Pssst.... think I just found out who killed Archie..." texts Charlie G Hawkins (Darren). Yeah, you and the rest of us, Hawkins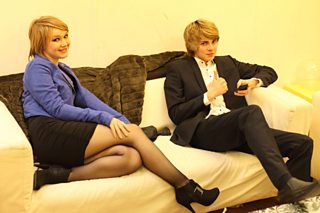 An extremely glamorous looking Melissa (Lucy) and Thomas (Peter) rest their legs before getting shouted at (in the case of Lucy) by Phil Mitchell in the live episode.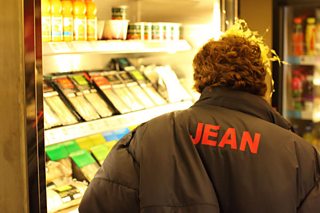 Gillian Wright (Jean) wears her EastEnders padded jacket with pride as she peruses the snacks on offer in the sandwich shop.