Here's what's coming up in the week commencing 3rd Dec...
Lucy and Lauren head to R&R for a night out. Lauren (secretly) wants to see Joey, but when he openly starts flirting with Lucy she's left heart broken. Lucy falls for his charms once again and they head back to the Beales' to rekindle their relationship. Will Joey be able to forget Lauren that easily?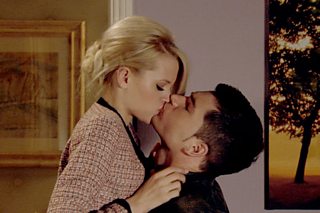 We'll be putting more spoiler pics up on Tuesday...