Photo Spoiler: Disaster for David
David is back on The Square and has barely had time for a cuppa before trouble finds him.
David puts up a fight for money that he believes is rightfully is...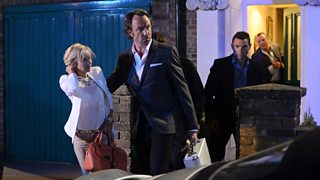 ...but the gang beat him up, taking everything he has, leaving him penniless.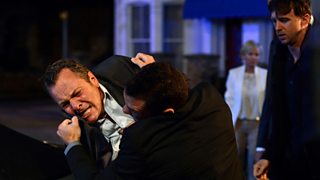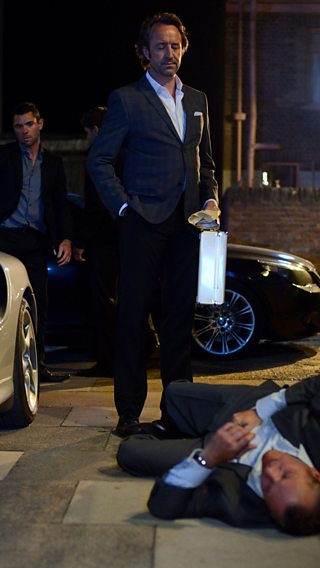 As he lies crumpled on the floor, Carol cradles a broken David.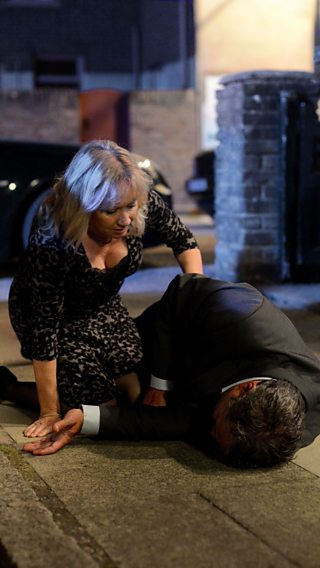 To watch the story unfold tune into BBC One on tonight at 8pm to watch the story unfold.