Main content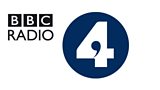 Nickie L
Blog posts in total 86
Posts
A weekly look at what's coming up in Albert Square - week 2.

EastEnders Exec Producer Lorraine Newman is interviewed about what to expect in Albert Square in 2013.

Interview: Shane Richie discusses the revelation of Kat's lover's identity

The annual EastEnders Christmas poem where we try to figure out who has it in for Derek Branning - Max, Jack, Alfie, Tanya, Lucy, Phil, Michael, Sharon?

Coming up on EastEnders this week - Kat's secret lover is revealed.

Nina Wadia to leave EastEnders after five years as Zainab Masood

EastEnders coming up this week - Kat and Alfie turn on the Christmas lights in Albert Square, Fatboy and Poppy kiss and Lola is in court - can she trust Phil?

This week on EastEnders...

Joey and Lauren try to resist temptation... But will they succeed? And will they be found out?

Say hello to Ayesha Rana, who will be turning up on the Masoods' doorstep this December. Sweet and studious, but rather shy, Ayesha has lived a sheltered life. Since the tragic death of her beloved father, she has been left alone with a distant mother and uncaring brothers.

Lord Sugar has been in Albert Square to film a special Children In Need sketch. Could one of Walford's residents become the next Apprentice? Here is a preview clip and some sneak preview pics! Tune in on Friday 16 November from 7.30pm to see this and more EastEnders fund raising...

There will be no episode of EastEnders on Friday 16th November, as Children In Need takes to our screens for a whole night of fundraising, celebrity skits and surprises. But, of course, this doesn't render BBC One an EastEnders-free zone on the night. Oh, no. Fans can look forward to three spe...

There will be no EastEnders this Friday due to Children In Need. We'll have more news on this later in the week...

Meet Khali Best, who is joining the EastEnders cast as twenty year-old Dexter Hartman. Dexter's the son of Ava, the daughter that Cora had adopted when she was younger. News of Ava's casting was revealed in September. Dexter will come searching for his new extended family in January 2013 - wha...

Wooooooooo!!!!!!!!!!!!!!!!!!! Spoooooooooooooooooooooky!!!!!!!!!!!! Halloween has made it to Albert Square...

EastEnders has won Best Soap with a Black Cast or Lead in the Birmingham Black International Film Festival's Music, Video, and Screen Awards (MVSAs). This was chosen by the public. Thank you to everyone who voted! Congratulations also go to Chucky Venn who won Best Actor. He was in a hotly-c...

This week on EastEnders... Joey's been a naughty boy...

From tonight's EastEnders... OH REALLY, DENISE!? Watch the full ep now

This week on EastEnders. Wedding bells ring.... but will both grooms make it to the altar?
Previous

1