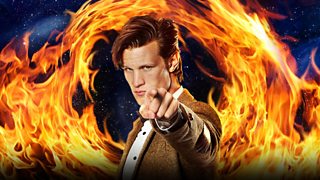 The Doctor Who Interactive Team is used to great responses when we ask for your memories, input or ideas. But in the past couple of weeks we've been blown away by your suggestions about which historical figure the Doctor should meet, and your ideas about what caused Dark Day.
We received thousands of messages for both of these, but what made them so fantastic was the level of creativity, humour and drama that ran through your replies.
We've now stopped taking suggestions but we'll be updating you on the historical figure story soon and before that, we'll start sharing some of your Dark Day suggestions.
So stay tuned and once again – huge thanks for such a big, brilliant response!