Weekly Roundup: 18th Nov – 25th Nov
Welcome to the Doctor Who weekly roundup. Where we show you a week in the world of Who. We started by taking a closer look at a scene from episode 7: Kerblam!
Special delivery. The Postmen were the subject of this week's case files.
The Super Movers visited the TARDIS for some fun and learning.
The Doctor needed your help for a live lesson on Friday, where schools across the country learned about light and the solar system.
On the 23rd of November, we celebrated 55 years of Doctor Who.
We took a look at every title sequence over the history of Doctor Who.
Mandip and Jodie went head-to-head in an art challenge.
CBBC - Blue Peter went behind the scenes to see how the Thirteenth Doctor wax figure was created.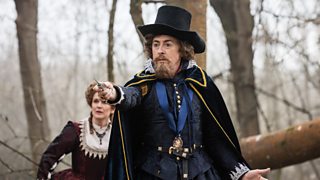 After the episode, we got a glimpse of what's to come in next weeks adventure: It Takes You Away.
...And finally, we got to know more about Graham O'Brien in Getting To Know Who.
Thanks for watching; you can catch up the series so far on BBC iPlayer.