New Year's Day Episode Details Released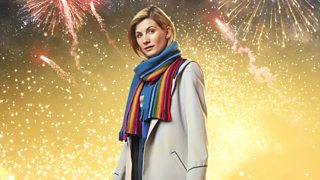 As the New Year begins, a terrifying evil is stirring, from across the centuries of Earth's history. As the Doctor, Ryan, Graham and Yaz return home, will they be able to overcome the threat to planet Earth?
Written by Chris Chibnall and directed by Wayne Yip. The Doctor is played by Jodie Whittaker, Ryan by Tosin Cole, Graham by Bradley Walsh and Yaz by Mandip Gill.
Catch the whole series of Doctor Who on BBC iPlayer.