Doctor Who: NTA Nominations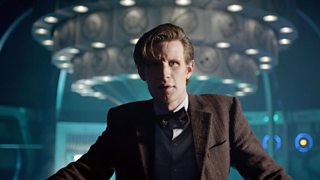 The final round of voting has opened for this year's National Television Awards and Doctor Who is represented in two categories.
Matt Smith is through to the final four in the 'Drama Performance' category, nominated, of course, for his role as the Doctor, having played the Time Lord from 2010 until last month when his Doctor bowed out in the poignant Christmas Special.
Doctor Who is nominated in the 'Drama' category where it faces stiff competition from other shows.
To find out more or to vote for your favourites, visit the National Television Awards homepage.
But be quick! Voting closes at midday on 22 January, 2014 and the awards ceremony, hosted by Dermot O'Leary, takes place that evening in London.