Doctor Who: Executive Producer Moves On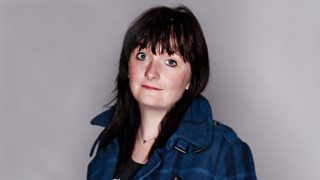 Executive producer Caroline Skinner is leaving Doctor Who to join BBC Drama Production in London. She leaves the show in good shape, with a brilliant new run of blockbuster episodes starting on Easter Saturday. 
Caroline told us, 'It has been an honour to have been a part of Doctor Who, and a privilege to have worked with Steven Moffat and Matt Smith on this extraordinary show.  I have hugely enjoyed my time in BBC Wales and would like to thank Faith Penhale, and our wonderful production team for their unending commitment and brilliance.  I will miss them all enormously, but I'm leaving Doctor Who in fine form, with the new series starting at Easter and the fantastic plans for the 50th Anniversary already underway.  I am delighted to be now returning to BBC Drama Production in London as an executive producer, and the new opportunities and projects that will bring.'
BBC Wales' Head of Drama, Faith Penhale, will be undertaking the role of executive producer on the 50th Anniversary episode of Doctor Who, alongside show runner, writer and executive producer Steven Moffat.
Don't forget you can see a sneak peek of the new episodes now!