New Photos from the New Series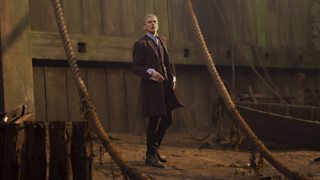 On Saturday, 23 August, the new series begins with a feature-length episode called Deep Breath. We've had glimpses of the adventure in teasers and trailers but here are new photos that give us a further hint at what's ahead…
The image above is, of course, the Doctor himself: Peter Capaldi! In this shot he's wearing the Eleventh Doctor's clothes so at this point he presumably hasn't got his hands on his smart new attire…
The image below is another shot of the Doctor, this time looking slightly more austere…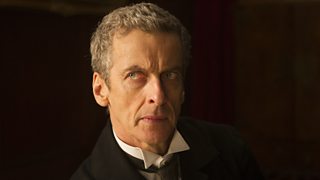 It's Madame Vastra! (Below) And the self-proclaimed 'lizard woman from the dawn of time' isn't the only familiar face returning in Deep Breath. Vastra (played by Neve McIntosh) will be joined by her fellow members of the Paternoster Gang - Jenny Flint (Catrin Stewart) and the Sontaran, Strax (Dan Starkey).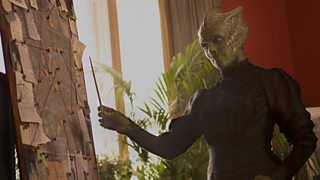 Partners in crime? It's the Doctor, deep in discussion with Clara…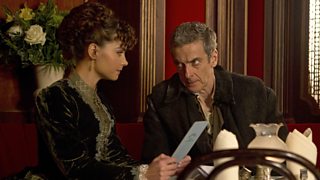 And finally, here's another shot of the Time Lord and his companion – both back on BBC One on 23 August! Don't forget, you can watch trailers and teasers for the new series now!