Christmas Special Title and Image Revealed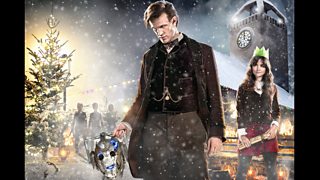 Christmas is coming and it's The Time of the Doctor! That's the title of the forthcoming Christmas Special which will also see the Doctor's latest regeneration and Matt Smith's final appearance.

Alongside this announcement the BBC has released an iconic image for the episode and a mysterious synopsis…

'Orbiting a quiet backwater planet, the massed forces of the universe's deadliest species gather, drawn to a mysterious message that echoes out to the stars - and amongst them, the Doctor.

Rescuing Clara from a family Christmas dinner, the Time Lord and his best friend must learn what this enigmatic signal means for his own fate and that of the universe.'

Judging by the image released, we can certainly look forward to the return of the Cybermen and the Silence in the Christmas Special – it looks like being a truly festive cracker of a special.