Vote Now for Doctor Who's Ultimate Villain!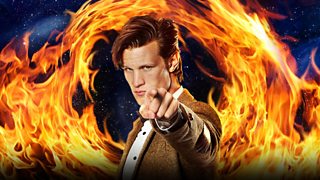 Voting has opened and we want you to settle the big question: Who is Doctor Who's Ultimate Villain? Your selection will go towards finding the definitive answer and the winner will be announced in the 'Doctor Who: Monsters and Villains Weekend' on BBC Three in November, as part of the celebrations to mark 50 years of Doctor Who.
Vote now! Or if you can't decide which of the Doctor's enemies deserves the title, watch clips, check out galleries or get more info on all ten of the nominees:  Cybermen, Daleks, the Silence, the Master, Silurians, Ood, Judoon, Ice Warriors, Weeping Angels and the Clockwork Droids.
If you want to rally support for the villain you feel should win, why not tweet #SupportThe… followed by the name of the nominee you're behind and let us know why you're backing that baddie!
Will the winner be one of the Time Lord's older foes or a more recent addition to Doctor Who's rogues gallery? A humanoid horror or a more alien-looking foe? You decide!