Jodie Whittaker Unveils Brand New Doctor Who Logo
The Thirteenth Doctor, Jodie Whittaker, has unveiled a new logo and insignia for Doctor Who.
It's a new logo for a new Doctor and an exciting new era!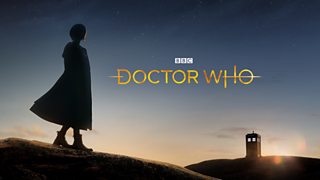 Creative agency LittleHawk created the brand new designs, working closely with Showrunner Chris Chibnall and Executive Producer Matt Strevens. Jodie unveiled them at a BBC Worldwide Showcase event in Liverpool and they were simultaneously rolled out across social media for the global audience. The sound for the animated logo was created by the critically acclaimed British musician, producer and sound artist, Matthew Herbert.