Fans Prove 'Doctor Who belongs to all of us.'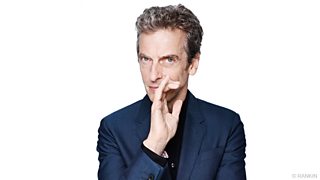 We're delighted to report that the build-up to the big reveal and the announcement itself - that Peter Capaldi is the next Doctor – were enjoyed and celebrated by record numbers.
During the countdown to the announcement we asked for your questions for the next Doctor and received thousands of suggestions plus huge numbers of 'good luck' messages for whoever was chosen.
During the 24 hours preceding the start of Doctor Who Live: The Next Doctor it was great to see the humour and passion of fans everywhere as the Doctor took over the twittersphere!  The live announcement of who will be handed the keys to the TARDIS triggered a response of 542,000 tweets from fans and as Peter Capaldi was revealed as the next Doctor, tweets jumped to 22,081 a minute. To put that in context, that's the highest TV tweet minute peak recorded this year.
Doctor Who Live: The Next Doctor averaged over 9,000 tweets per minute and one tweet alone from the official twitter account - @bbcdoctorwho - delivering the first 'official' photograph of the next Doctor and confirming his identity, has already been RT'ed over 25,000 times.
Overnight figures indicate that almost 7 million people tuned in to watch the reveal; and the accompanying videos released by this site together with the live show on BBC iPlayer also performed well, already proving to be a big hit with fans on /doctorwho. That's less than 24 hours after the programme aired!
And it wasn't just the audience numbers that proved striking. The feedback, fun, madness and celebratory nature of it all were overwhelming. Yesterday we posted a tweet thanking everyone for joining in and making it such a memorable weekend. We noted that Peter Capaldi said, 'Doctor Who belongs to all of us' and thanked you for showing that this remains truer than ever. The hash tag we used summed it all up: #DoctorWhoFansRock.