Filming begins on Block 2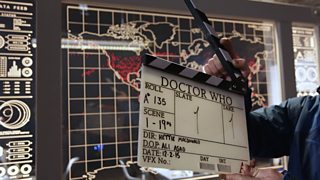 We're delighted to reveal that filming has started on block 2 of the new series of Doctor Who!
Hettie MacDonald, who directed the Weeping Angels' chilling debut in Blink, returns to Doctor Who and shooting for the block began today, 12 February. Filming for the new series started in Cardiff in January and the Doctor and Clara will be back on BBC One in Autumn, 2015.