TARDIS - Tales And Round-up Details In Spades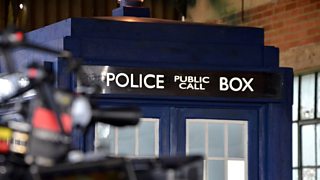 It's been a mad old week in the world of Doctor Who, but if you've been too busy to keep up with everything there's no need to invent a time machine so you can go back and keep yourself updated… Just check out our five fab things you need to know about the past week on Who!
There was a rock version of the Doctor Who theme…
And it rocked!
Knowing the Score…
And staying on the same theme (we're here all week) our friends in BBC Music put together a terrific trek through the history of the best theme music ever. No, not Neighbours. Doctor Who!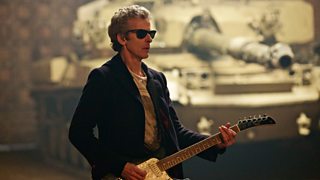 Make Something Nice!
Yes, we're biased but the Doctor Who Game Maker is addictive and fantastically good fun! This week we challenged you to make a game featuring Missy. We'll showcase some of our faves! Give it a whirl, now!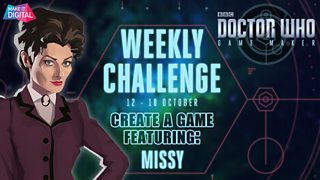 Corey Taylor provided the Fisher King's Roar!
Slipknot's lead vocalist swapped awesome for roarsome when he visited the home of Doctor Who… Get the full story in the video below!