50 Reasons Why We're Looking Forward to the New Series!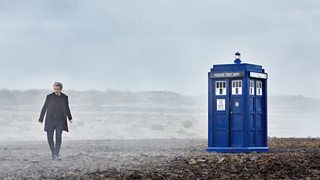 There are less than 50 days to go until the new series and here are a few of the things, people (and monsters!) we're looking forward to! In no particular order – oh, all right, apart from #1 and #2 – our fab 50 is as follows…
The Doctor
We've got a Doctor's appointment on 19 September and everybody's invited!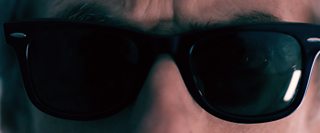 Clara
The time-traveling teacher is going all out for adventure in the new series… What could possibly go wrong?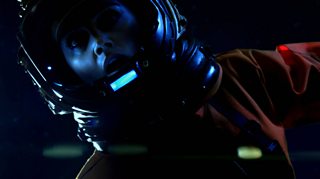 The sonic screwdriver
It's not sonic! It's not a screwdriver! But we love it. Them. We love them! Except Jackson Lake's. That was rubbish.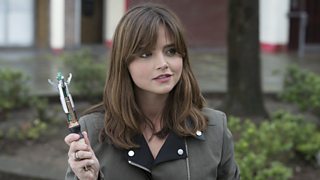 The Vikings are Coming!
The Doctor apparently locks horns with the ancient warriors as we know one episode features a Viking village… But where? Lots of planets have a Norse.
Rigsy!
The brilliant Joivan Wade returns as the graffiti artist who saved the day with spray in Flatline.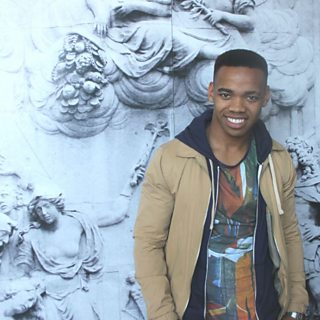 The big stunts
Those action sequences that you have to watch with a cushion under your chin because they are so jaw-droppingly brilliant.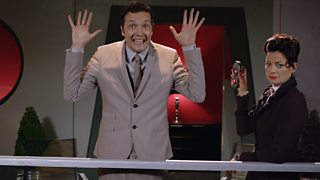 Daleks
Merciless monsters with hate in their hearts and extermination on their minds. What's not to love?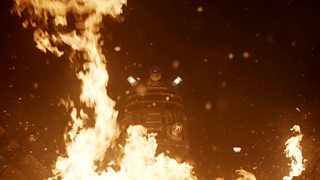 Clare Higgins
She was fab as Ohila in The Night of the Doctor… Will she be playing her again? Who Karn say?
The look of the new series
The new series looks more cinematic and more epic than ever before. Okay, we would say that, but can we hold up the trailer as Exhibit A? See what we mean?
Lots of lovely stuff on this very site…
We'll have videos, interviews, loads of behind the scenes stuff and a galaxy of goodies to get you closer to the action. Make us your homepage and delete every other site from your browser history. Do it now and do it forever.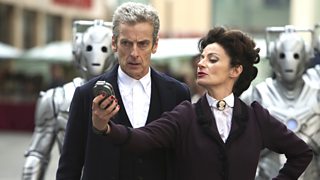 The Doctor playing the guitar!
The axe man cometh! Well, the axe Time Lord if we're being pedantic.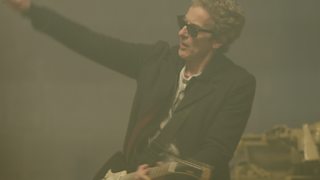 The Music
If you've any doubt that Doctor Who has the best theme ever, well, you just don't know the score…
Kate Stewart
Her name is Kate, Kate, Kate! We think she's great, great, great!
Cliff-hangers
More two-parters means more cliff-hangers. Like coat hangers except you hang cliffs on them. Not really.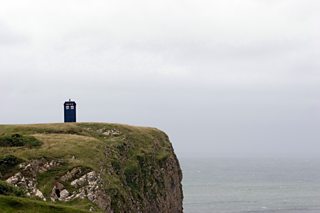 That red jacket
How cool does the Doctor look in his new clobber? Do you think the costume department would mind if we borrowed it? Ha! No, really, do you think they'd mind?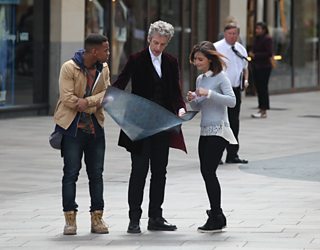 Missy
She's back! She's bonkers! She's brilliant! Adding Michelle Gomez to ANYTHING instantly makes it better: fact!
Zygons!
Sure, you're going to have to put up with someone, somewhere making another 'let's just let Zygons be Zygons' pun but it'll be worth it. Believe us.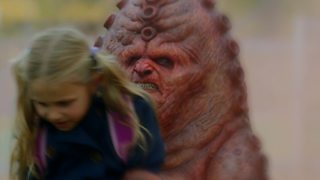 The TARDIS' wheezing groaning sound
Vworp! Vworp! Enough said.
Hettie Macdonald
Okay, we're not going to start reeling off the crew but we must give a special hats off to Hettie who returned to helm the new series' opening two-parter. The last episode she directed was a little adventure called Blink…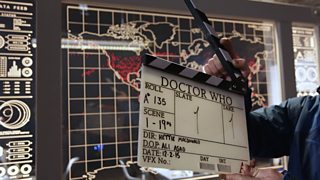 New monsters!
It's great hooking up with old foes but there's nothing quite like meeting new monsters. That first reveal. The first evil smile. The first time they try to kill the Doctor. Ahhh, it's all lovely.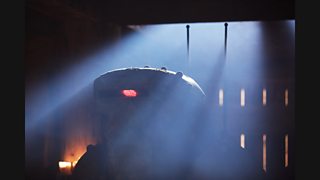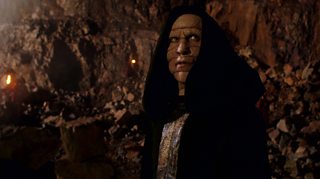 Doctor Chang moments
Those tiny wee moments that that are inexplicably brilliant, like when Missy shouted, 'Doctor Chang!' and then we had to keep re-watching it because it was better than an hour's worth of most other TV shows. 'Doctor Chang!' Ha ha! 'Doctor Chang!' Never gets old.
Rufus Hound
Rufus is playing Sam Swift in the new series and we love the fact he couldn't hide his enthusiasm at this read-through…
Terrifying ghosts…
The press release promised 'terrifying ghosts' in the new series, which certainly raised our spirits. (Sorry).
Finding out who Maisie Williams is playing.
We have to wait until episode 5 to meet her but frankly she's a-Maisie-ing.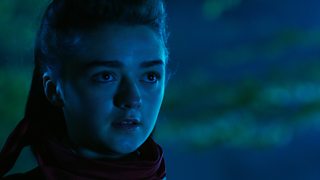 The (slightly) new look TARDIS interior.
He's had that place redecorated. We don't like it. (Actually, we do. We're just quoting).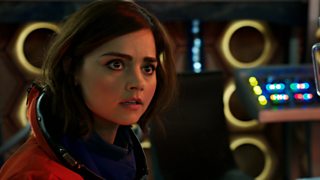 Kelly Hunter
She played the Shadow Proclamation boss back in series 4 and although we're not sure if she's breaking out the red contact lenses again, she's fab and we're looking forward to seeing her returning to the show.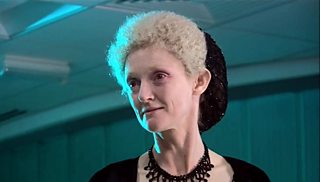 Getting VERY excited on Saturday, 19 September
On the day itself, could you send us a magic fast forward button that can zip us along to the start of the episode, please? Or a TARDIS. Either is good.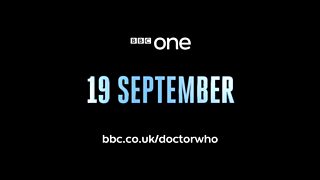 Seeing Clara meeting up with Missy
Missy may be the self-proclaimed 'Queen of Evil' but she'd better be on guard when she collides with Clara… She turned her boyfriend into a Cyberman. You don't forget stuff like that. Not even between series.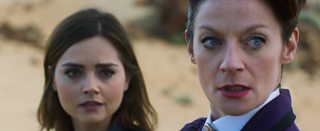 The trailer thing for the following week's episode
We can't be the only ones who watch these about 17 times, right after they're online, can we? Can we?
Osgood
She died, didn't she? Well, we're glad it doesn't seem to have slowed her down.
Quoting the new lines after episode one
Always fun getting the coolest new lines into conversations and passing them off as your own. Unless you're Steven Moffat, and then they are your own. Dunno if that makes it more fun or less fun. We'll ask him.
Shouting at the telly
E.g. 'It's a trap! It couldn't be more obvious if it had THIS IS A TRAPPETY TRAP TRAP TRAP TRAP written in red letters across it!' That kind of thing.
The moment you have no idea how he's going to get out of it this time…
Like in Dark Water where Clara threw away the final key. Or in Death in Heaven where he fell out of the plane. Damn, we're going to have to watch both those episodes again, now…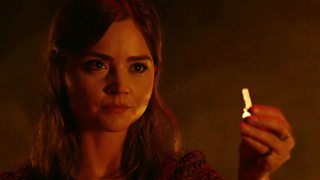 The scares
One of the great things about the show is that it's scary, in a good way. Doctor Who without scares is like fish fingers without custard. Why would you?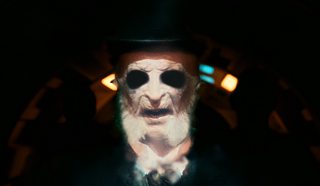 The Hoopla
We adore the big build up to the new series… The interviews, videos, preview clips, pics and the whole launch hoopla... Or should that be (Doctor) Who-pla?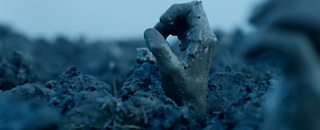 Rebecca Front.
She's just great in everything, isn't she?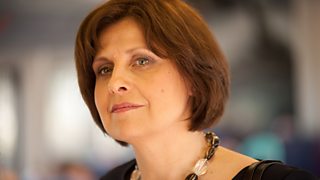 That scene in episode 5…
So we can finally find out what Steven was discussing here…
The writers!
There's a great mix of writers for the new series. Who veterans like Steven Moffat, Toby Whithouse, Jamie Mathieson and Peter Harness alongside newbies including Sarah Dollard and Catherine Tregenna. Talk about the write stuff…
UNIT
We love a bit of action with Kate and company – it'll be great to be re-unit-ed with them. See what we did there?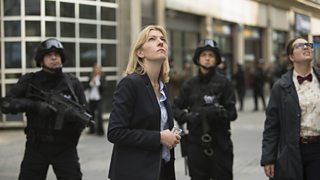 Ingenious Deaths…
How will Doctor Who serve up new and wonderful deaths this year? We're dying to find out!
…and even more ingenious resurrections…
Like Missy and Osgood. How did they survive? Not that we're complaining, mind.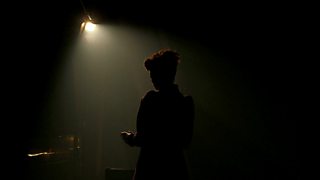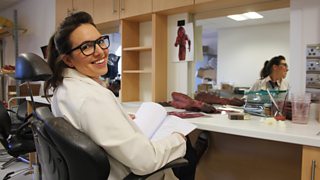 The spaghetti thing
OK. Far too early to start wondering about the finale but director Rachel Talalay told us, 'Episode 11 is one of the most complicated and different episodes I've ever done… It just has my head in spaghetti!' Looking forward to finding out why…
Jaye Griffiths
We're massive fans of Jaye Griffiths. Fantastic actor. Megawatt smile and it's great to see her in Doctor Who – at last!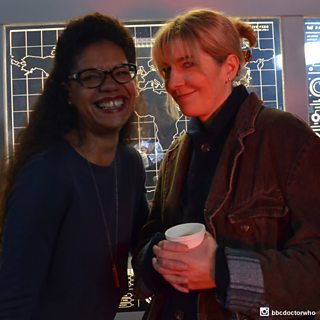 The humour
Looking forward to more of the Doctor's one-liners and Clara's put-downs. You know, for a show about the universe being plunged into mortal danger, it fits in a lot of laughs.
Seeing the Doctor develop…
Peter Capaldi had a storming first series as the Time Lord but according to Steven Moffat he's even better this time around, turning in an 'extraordinary' performance. If anyone can dial brilliance up to eleven out of ten, it's Peter Capaldi. Can't wait to see where he takes the Doctor…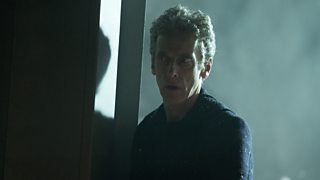 …and Clara, too!
Discussing Clara's future, Jenna revealed that Danny's death has 'changed her whole perspective on life. She's no longer got the ties to Earth that she had before. She just wants to be in the TARDIS and just wants to hang out with the Doctor and just wants that to be her world...'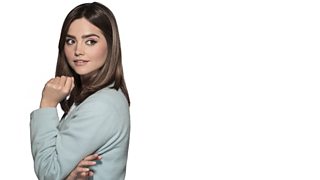 The darkness…
Jenna Coleman has also revealed we can expect some darker episodes… If that means more adventures like Midnight or Listen, we're happy.
Paul Kaye
Loved him in Game of Thrones and Humans and he described working on Doctor Who as a 'dream'. Good man!
Gadgets and other cool stuff…
Recent adventures have given us an anti-grav motor bike, an invisibility watch and a sonic hat pin. What will series 9 deliver? The campaign for sonic pyjamas starts right here.
New Adventures…
Sounds obvious but worth reminding ourselves what it's all about… Fun, drama, escapism… The best hero in the cosmos and the brilliant Clara teaming up to enjoy what exec producer Brian Minchin called their 'glory years'. The new series of Doctor Who starts Saturday, 19 September! We can't wait!