There's a new Doctor Who game on the blocks…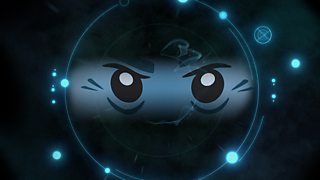 We're delighted to confirm there'll be even more ways to enjoy the world of Doctor Who very soon! That's because iconic elements from the Doctor's universe will be included in LEGO Dimensions, the upcoming entertainment experience that merges physical brick building with interactive console gameplay.
Doctor Who returns to BBC One later this year with Peter Capaldi as the Doctor and Jenna Coleman as Clara, all set for their greatest adventures yet in an epic series that also features Michelle Gomez as Missy and Games of Thrones' star Maisie Williams. But the fact the TARDIS is currently off our screens hasn't meant the world of Doctor Who has slowed down…
This latest announcement comes shortly after the show began broadcasting in India for the first time ever and of course, the Doctor Who Fan Show launched in May with Christel Dee presenting the fast, fun, weekly round-up. The Time Lord's latest decade of heroics has also been celebrated in New York recently and last week we revealed that there'll be a major Doctor Who panel at this July's Comic-Con with Peter Capaldi, Jenna Coleman, Michelle Gomez, lead writer and executive producer Steven Moffat and executive producer Brian Minchin all appearing at the San Diego event.
We'll have more big news for you soon, both about the ongoing production of the new series and the broader world of Doctor Who!