Doctor Who Game: The Doctor and the Dalek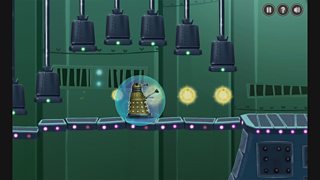 If you've not tried the brilliant new Doctor Who game, The Doctor and the Dalek, head over to the CBBC site where you can play it now!
You'll be able to complete the entire game without registering so simply click on the link and begin the adventure.
We're also delighted to reveal that in early 2015 a tablet version of The Doctor and the Dalek will be rolled out.
In the meantime you can check out a gallery of images from the adventure or you can play the game right now… Good luck!