The Doctors will return at Christmas!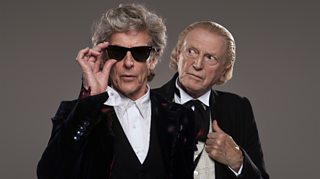 It's been confirmed that this year's Doctor Who Christmas special will be a multi-Doctor adventure featuring the current Doctor (Peter Capaldi) and the First Doctor (David Bradley).
The latest series finale saw the Doctor badly injured but determined to hold back the regeneration process that would both save him, and change him forever… Alone in the TARDIS, he poignantly declared, 'I don't want to change again. Never again! I can't keep on being somebody else…' Stepping out of the famous blue box into a bleak, snow-swept landscape, he fell to his knees, fought off the shimmering regeneration energy and repeated his vow, 'I will not change!'
As the regeneration glow died away he spotted someone approaching through the swirling blizzard. 'I'm the Doctor!' he called out.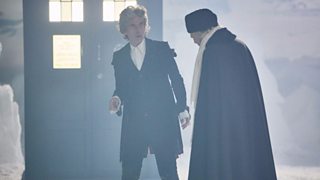 The mysterious figure replied, 'You may be a doctor, but I am the Doctor! The original, you might say!' The following moment the current Doctor looked stunned as he realised he was face-to-face with his first incarnation! The First Doctor, offering him a half-smile and… And the story will continue at Christmas!
As previously announced, the next episode will serve as Peter Capaldi's farewell to the series, and will feature the debut of the next Doctor.