The latest on Doctor Who series 10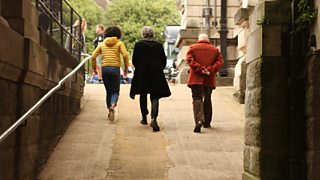 The new series of Doctor Who has been in production since June, with block one just coming to an end - insert your favourite time pun here! There's been plenty going on behind the scenes with the cast and crew hard at work; we can't show you everything, you'll have to wait until series 10 hits our screens for that, but we can provide the occasional sneak peek...
Here's a roundup of what's been happening on Doctor Who series 10 production over the past few weeks!
A new beginning
New companion Pearl was very excited on her first location shoot.
Fan favourite
Peter took a break from filming to sign autographs for fans.
Nardole returned!
Matt Lucas gave us a sneak peek of his first day of filming.
Just stand there, because I'm going to hug you…
There were hugs on location in Cardiff.
Chalk it up!
Someone scribbled our favourite acronym on a blackboard.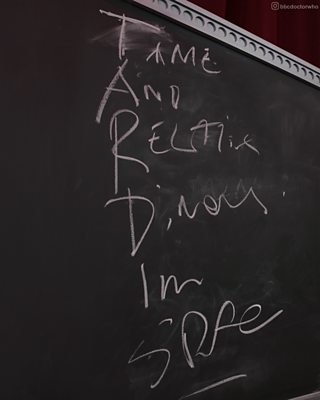 The rumour mill…
Ralf Little addressed the Doctor Who rumours.
Look what materialised!
YES! The TARDIS back in action.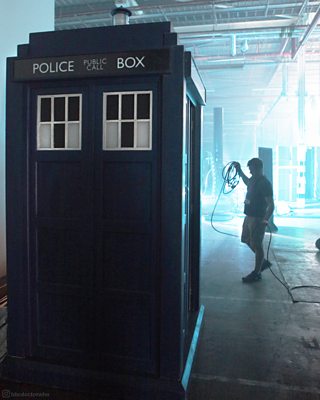 Adventures in time and Spain
Peter and Pearl travelled to Valencia to film episode 2.
We can't wait to see what adventures lie ahead in block 2!