The Finale Countdown - Doctor Who Concert and Live Q&A Panel with Pearl Mackie and Steven Moffat Announced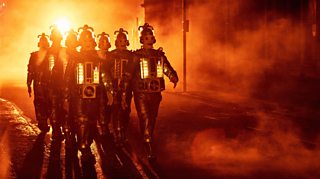 Hoddinott Hall, Wales Millennium Centre, Cardiff: 24th June, 2017.
For the first time an audience will experience the premiere of a new Doctor Who episode set to its score performed live by the original orchestra.
Episode 11, World Enough and Time, will be shown on the big screen at Wales Millennium Centre, as the BBC National Orchestra of Wales performs Murray Gold's music, conducted by Alastair King.
This will be followed by an exclusive Q&A panel with Pearl Mackie who plays Bill Potts and Doctor Who's lead writer and executive producer Steven Moffat.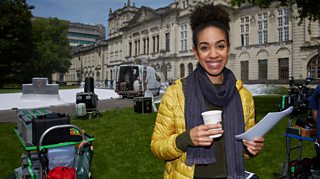 The evening will be hosted by Jason Mohammad (Final Score, Match of the Day, BBC Radio Wales, and presenter from several episodes of Doctor Who!), and promises monsters and surprises. Fans will be invited to submit questions for both Pearl and Steven through the BBC's official Doctor Who website and social feeds.
Free tickets are available via a random ballot – T&Cs plus more details on how to apply here (Please note this giveaway has expired and we're no longer accepting applications).
For those unable to attend in person, audiences can tune into the live Q&A with Pearl and Steven straight after World Enough and Time airs on BBC One, when it will be live streamed on the BBC One Facebook page and it will be available on demand via the Doctor Who YouTube Channel and the official Doctor Who website at a later date.
The production is staged by BBC Studios and BBC Cymru Wales.