From Arizona to Valencia: 11 foreign locations Doctor Who has filmed in!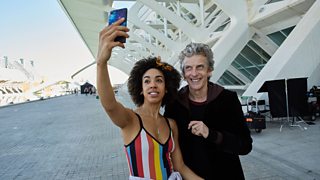 The Doctor has been to countless destinations in his TARDIS, both on Earth and elsewhere in the cosmos. And Wales has done a first class job of morphing itself into a range of different locations, from London to New York, Krop Tor to the Oodsphere, and New Earth to the end of the universe.
But now and again, the Doctor Who team have had to look a bit farther than the UK for their alien landscapes, and this week, the production team have been filming episode 2 of series 10 in the sensational setting of Valencia! So, let's take a look at some of the other foreign filming locations since Doctor Who returned in 2005!
Rome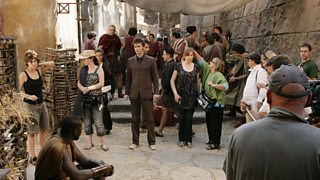 Parts of The Fires of Pompeii were filmed in the Cinecittà Studios in Rome. A fire damaged parts of the studio on the day the production team visited for a pre-filming recce, but luckily the blaze didn't affect anything needed for the shoot! Phew!
Dubai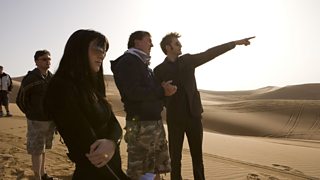 David Tennant and Michelle Ryan travelled to the United Arab Emirates when the rolling dunes of Dubai stood in for the desert planet of San Helios in Planet of the Dead!
Croatia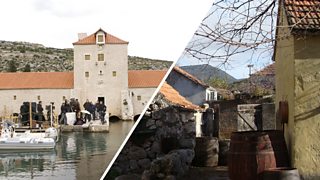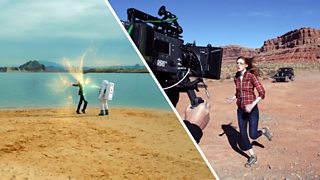 The first episode of series 6 sees the Doctor summon Amy, Rory, River and Canton to Lake Silencio in Utah, USA. So, off to Utah the production team went! The Lake Silencio scenes in The Impossible Astonaut were filmed at Lone Rock, and Amy's capture scene in Day of the Moon was filmed in the Valley of the Gods.
Arizona, USA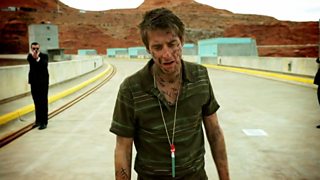 Remember when Rory was captured by Canton and his men in Day of the Moon? That scene was shot at the Glen Canyon Dam in Arizona, USA!
Spain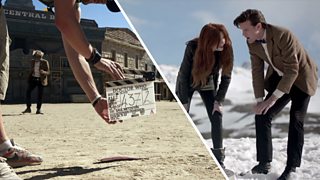 To get the Wild West feel of A Town Called Mercy, the episode was shot in Mini Hollywood and Fort Bravo in Almería, Spain! And, whilst the production team were in España, the snowy exterior scenes of Asylum of the Daleks were filmed in the mountains, showing how versatile the country can be for different locations!
New York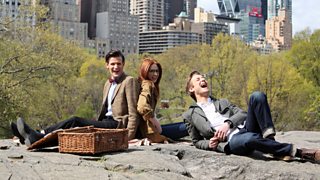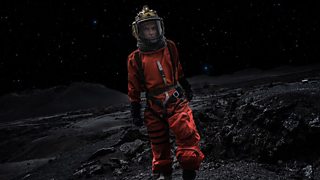 The volcanic slopes of Lanzarote were the perfect stand-in for the rocky, desolate lunar landscape in Kill the Moon!
Tenerife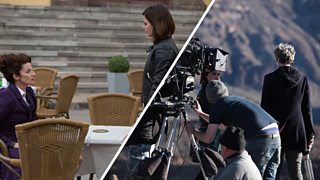 Need a perfect location for a stand-off between the Doctor's companion and the Doctor's best frenemy? Where better than Tenerife! The island also doubled for the wastes of Skaro in both The Magician's Apprentice and The Witch's Familiar!
Fuerteventura
We've not had the pleasure of seeing Gallifrey very often in Doctor Who, but the end of Heaven Sent and much of Hell Bent was set on the Doctor's home planet. A very special location was needed for this important setting, and Fuerteventura was the perfect place!
Valencia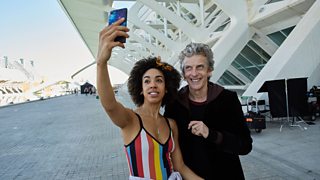 We can't wait to see how Valencia fits into the Doctor Who universe in series 10!