Born to Save the Universe!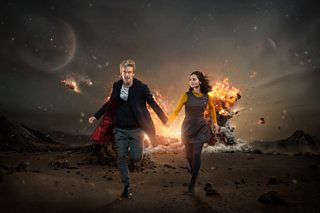 Doctor Who returns to BBC One on Saturday, 19 September and this stunning new image gives us a sense of the action and adventure that series 9 will deliver.
It shows the world's greatest heroes in explosive form, dashing from danger but - knowing those two – running headlong into more trouble!
You can watch the trailer for the new series or read everything you need to know about the Time Lord's forthcoming adventures now!