BBC Radio Wales Announces 'Doctor Who Day'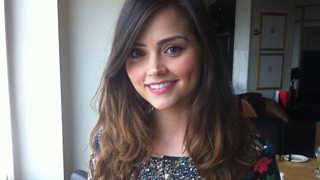 BBC Radio Wales has announced it will dedicate its daytime schedule to Doctor Who on Thursday, 21 November - two days before the premiere of the 50th anniversary special, The Day of the Doctor.
Two of the station's daytime presenters, Jason Mohammad and Eleri Siôn, will be broadcasting live from Cardiff Bay on the day, with a host of special guests including Jenna Coleman (Clara) and the show's head writer and executive producer, Steven Moffat. BBC Radio Wales will also re-broadcast the Doctor Who Prom that was performed at the Royal Albert Hall in London, earlier this year.
Doctor Who is made by BBC Cymru Wales but the show's associations with Wales predate its 2005 return; early adventures such as The Abominable Snowmen and The Green Death were shot in Wales and Terry Nation - creator of the Daleks – was from Cardiff.
BBC Radio Wales's Editor, Steve Austins, said, 'I'm thrilled we're going to celebrate this truly Welsh success story with the Radio Wales Doctor Who Day. Its return in 2005 marked the start of BBC Cymru Wales' drama success story with programmes like Doctor Who now viewed by millions all over the world. It's fitting therefore that we pay tribute not only to the Doctor but also to all those involved in making the series from our Roath Lock studios in Cardiff Bay. I'd say it's one of the great Welsh success stories of recent years.'
You can read more about the day now!