Doctor Who Live: The Afterparty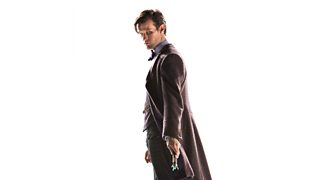 The BBC has just confirmed that The Day of the Doctor will be followed by a live show on BBC Three with guests including Matt Smith. The press release reads:
Live from London's Southbank, Zoe Ball and Rick Edwards will get the afterparty started on BBC Three, as they are joined by Matt Smith and guests to discuss the Doctor's most epic adventure yet.
As soon as titles roll on BBC One's 'The Day of the Doctor', viewers can join the current Doctor himself, as well as a host of previous Doctors and their time travelling companions in the ultimate celebration of 50 years of Doctor Who on BBC Three. 
As well as all the gossip on the 'The Day of the Doctor' there will be exclusive interviews, show-stopping monster moments and fans around the world will be giving their reaction, as they showcase how they are celebrating the special anniversary. 
One Direction will also be joining the party as they gate-crash the show live from LA to wish the Doctor a happy birthday.
Zai Bennett, Controller, BBC Three, said, 'The 50th anniversary is going to be a huge party for Doctor Who and we're delighted that BBC Three will be able to give the fans all the backstage access to the stars at the hottest ticket in town.'
Commissioned by Pinki Chambers, 'Doctor Who Live: The Afterparty' is executive produced by Mark Cossey and Phil Dolling.  It is produced by Russell Minton and made by BBC In-house Entertainment and Events.