Midnight Tonight: Stunning Posters for the New Series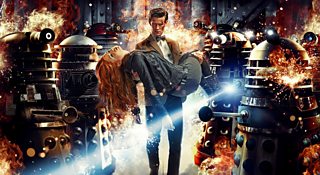 More images for the new series released at midnight!
At midnight tonight we'll be releasing four incredible pieces of artwork for episodes 2-5 of the new series!
The new poster-style artwork presents striking imagery for Dinosaurs on a Spaceship, A Town Called Mercy, The Power of Three and The Angels Take Manhattan.
And if you can't wait for those, you can see the new series preview now!