Doctor Who Legend Mary Tamm Passes Away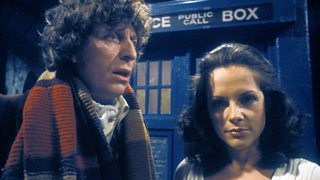 From The Ribos Operation
It is with great sadness that we report the death of Doctor Who legend Mary Tamm who played the Time Lord Romana alongside the Fourth Doctor.
"She was a darling companion and wonderfully witty and kind," said Tom Baker, "I'm so sorry to hear of her death."
Mary died in hospital at the age of 62 following a hard -fought battle against cancer. Also appearing in titles including The Odessa File, The Likely Lads, Jonathan Creek, EastEnders and Brookside, Mary held the heart of the nation and will never be forgotten.
"She played stage parts of such range, parts that would take your breath away. She could play any role, and do so wonderfully," commented Barry Langford, Mary's agent for 22 years.
Here we remember her in a gallery as all Doctor Who fans will remember her, as the first incarnation of Romana the Time Lord. On hearing the sad news Steven Moffat reminisced…
"I remember Mary Tamm's first appearance so vividly - the ice Queen on the TARDIS. The Time Lady who thought the Doctor was HER companion. Perfectly brought to life by Mary, with such style and wit, you always thought she could have kicked the Doctor out of the time machine and got on with the adventure herself. A generation of little girls threw away the idea of being an assistant, and decided to fly the TARDIS for themselves."