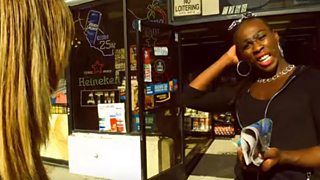 US movie Tangerine, which premiered at the Sundance Film Festival, was shot on iPhone 5s.
The apps pre-installed on your smartphone are fine for most multimedia tasks – shooting video, taking photos and recording audio. But what if you want to take things a step or three further? Then you have to explore the world of third party apps.
As there are a lot to choose from, I'm going to look at some of the apps proven to help journalists, film-makers and others improve their video. Needless to say, most don't come free.
Good preparation is essential for any shoot. Journalists may not need all the apps in this section, but if you want to prepare properly then read on. Scripts Pro on iOS is a very solid app to format scripts into the standard lay-out needed in the industry. A free Android alternative would be My Screenplays.
Visualising how shots might look on different cameras can be simulated on your smartphone by using an Android app like SL Director's Viewfinder with its iOS equivalent being Artemis Directors' Viewfinder.
You might of course want to leave the Blackmagic or Red Digital Cinema Camera at home and instead record your masterpiece solely on your mobile. If you don't think that this is being done yet then check out this trailer for Tangerine – shot entirely on the iPhone 5s.
An iPhone gives the user some control but there are noticeable limitations that might make high-end film-makers shudder. For example, you can't even listen to the audio being recorded while shooting video, nor can the focus be changed smoothly during a shot. The app FiLMiC Pro is held in very high regard by many and it was used to make Tangerine. Among a wide range of features, the app lets you monitor the audio while recording, change the frame rate and shutter speed. It can also do a focus pull and much more besides.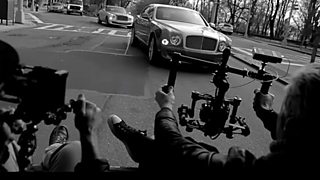 FiLMiC Pro was used alongside another feature-rich video app - Filmakr - to produce a gloriously sleek commercial for Bentley (above). This behind-the-scenes video gives an insight into not only how the apps were used but also the huge range of gadgets and gizmos involved. Your credit card would really take a hit buying some of these accessories!
For anyone on Android, a proven recording app is the Cinema FV-5. FiLMiC Pro recently launched on Android but the fragmentation of that operating system means it only works on a limited number of smartphones.
Even if you made every effort to get your video looking just right, there may be occasions when you want to change it – either because it didn't quite end up as you'd hoped or you actively want to adjust your footage. In this case, you'll need a post-production grading app. FiLMiC Pro could possibly save you buying yet another app as it also offers a range of tweaks such as white balance, tint, exposure and saturation. More granular than that is the Video Gradeapp, which offers control over shadows, highlights and sharpness.
Most smartphones offer an editing option, but it's often limited to 'top and tail' where you can isolate the section needed and remove everything else either side of that. To do anything more complex, even putting several clips together in a sequence, again requires some investment – of both time and money. Good luck trying to edit a feature film on an older smartphone with a small screen…
Apple's iMovie is a hugely powerful tool with plenty enough options for even the most creative director, although you'll need a fair chunk of space to download the app as it's around 700MB. The nearest equivalent on Android – and again, it'll only work on some devices, not all, due to fragmentation – is KineMaster. A word of warning about this app though: you'll need to take out a monthly subscription, rather than make a one-off payment.
Happy film-making.
The BBC Academy does not endorse any of the products mentioned in this article.
Our other mobile journalism blogs by Marc Settle
Our section on smartphone training for journalists
Our mobile journalism blogs by Nick Garnett
Available only to BBC staff: Top smartphones, gizmos and apps