This is a good watch and multimedia experience. OK, so it's also good PR and marketing on the part of Reuters ... but you can forgive them.
It's what it says on the tin - five years of the Iraq war ... with some exceptional photography and short, telling soundbites from journalists and support staff in Baghdad.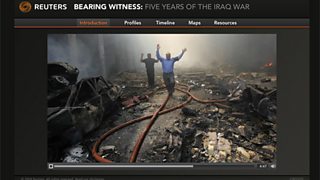 The opening slideshow, which uses both still and moving images, gives a good account of what has been the deadliest conflict for journalists.
But there's more: this phototimeline, for example: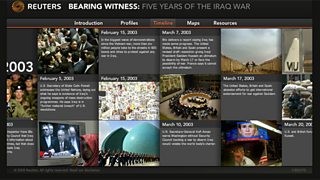 And a selection of maps showing, amongst other things, how many journalists have died in the conflict: