"A faster web, collapse of ad-tech, rise of social at work… " was how Nic Newman sampled his 2016 digital predictions on Twitter.
Of course, if predictions come good that Twitter will ditch its 140 character limit in the year ahead, Newman might be tweeting his 2017 Reuters Institute forecast in full. He's worried about Twitter, more of which later.
"79% of digital leaders are planning to invest in online video this year" was another headline the former BBC digital strategist trailed this week, ahead of his latest presentation of media and tech trends to a packed lunchtime session at the BBC's New Broadcasting House.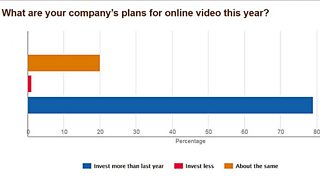 2015 was the year of hosted, aggregated news (Snapchat Discover, Facebook's Instant Articles), a surge in platform-driven online video (plays on Facebook doubled to 8 billion a day), vertical live streaming on the likes of Periscope (almost a third of US viewing is now in upright mode) and the re-emergence of animated GIFs.
2016 would be marked out by ever more ad blocking, pressure to speed up the mobile web, the primacy of audience 'engagement' over clicks, new ways to pay for content and messaging apps like Slack going mainstream at work. For starters.
Bendy phones and, worryingly, robo-journalism also feature, as does a predicted "explosion" of 360 degree video. Depending on your viewpoint, and your business model, there will be both trouble ahead and some fascinating, if "iterative" shifts, Newman believes. Here are just a few to watch out for:
Smartphones
Expect better prices, faster connectivity and new competition for Apple's 3D Touch in the race to get glanceable content to mobiles.
And we might be seeing the start of a move from "a world of multi-screens to the internet in a world of no screens". The launch of virtual assistant Facebook M, within Messenger, could have big implications in the march towards interacting with a voice in a box – artificial intelligence – and away from the need to touch a screen directly at all.
Notifications for news
Companies like the New York Times have already invested heavily in personal notifications and push alerts. Now Facebook Notify – able to aggregate multiple news sources within an app on your mobile's lock screen – will offer a fresh challenge to publishers, along with other newcomers like Nuzzel and SmartNews, in the battle for control of the news consumer's 'inbox'.
Investment in online video
Eight out of ten major publishers surveyed by Reuters are planning to spend more on online video in 2016. So expect to see more professional short-form video in vertical (Snapchat users already watch 6 billion, mostly-vertical videos a day); long-form video shot simultaneously for horizontal and portrait mode – as well as square; and more responsive and immersive video content.
What will Facebook do? Create a new tab for video content and improve search and discovery. Facebook Mentions, with its square format to allow smartphone users to comment below the video, could be this year's "big deal in live video", Newman suspects.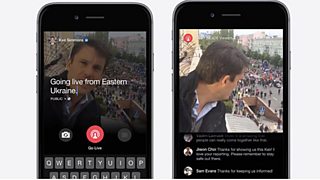 Ad blocking
Adverts can account for three-quarters of the load time for big news sites and ad blocking is growing by 41% a year. That could be a big driver in 2016 for more news publishers moving to subscription, more micro-payment services (like pay-per-article Dutch operation Blendle) and more growth in niche publishing.
Engagement over clicks
54% of publishers say that deepening online engagement of audiences is a top priority for the year ahead, against 41% in favour of greater reach. That means a move away from "dull metrics like clicks" to more sophisticated ways of understanding what users want, through data and analytics. More than three-quarters of publishers in Reuters' latest study felt it was now critical to improve use and understanding of data in newsrooms.
Elsewhere, Newman highlighted the arrival of 'foldable' smartphones that bend like a book (starting with an expected Samsung launch), and notable growth in wearables, including a second generation of Apple watches.
Snapchat would be the app to watch for live news (The Wall Street Journal is now a default on Snapchat Discover) and collaborative workplace social media tools like Slack and HipChat would be a "huge growth area".
He sounded some alarm bells about the rise of robo-journalism, with the likes of Wibbitz taking text and turning it into a video.
And no set of new year predictions would be complete without another nail in the coffin of conventional TV. Ofcom says traditional TV watching is down 5% in the last two years and Netflix is reportedly planning to invest $6 billion in the next few years.
Conversely, audio is undergoing a revival thanks to the spectacular growth in podcasting, with no sign of that letting up.
A devoted Twitter user, Newman nevertheless expressed some concern about Twitter's future. Still beloved of journalists, it currently sits at number 10 in the top 10 apps by use (Facebook and WhatsApp are unsurprisingly numbers one and two).
Whether or not long-form tweets break through in 2016, perhaps Twitter Moments, like this memorable one on impromptu tributes to David Bowie, might just help keep the little blue bird flying in the year ahead.
Nic Newman has been lead author of the Reuters Institute annual digital news report since 2012.
Our section on digital journalism