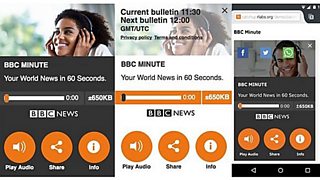 Picture a bustling street in Nairobi, Lagos, Cape Town or beyond, full of busy people with limited time in their day to catch up on world news.
Many already get their news via radio, which remains a primary news source across Africa, and increasingly listen via mobile. Some may regularly send SMS messages to radio and TV stations.
They're already engaged in world events and want to listen to the news and information programmes they're interested in, when it suits them, probably on their phones. So if you were working at the BBC World Service, how might you capture more of this audience?
That was the challenge that focused minds at two development studios last year in Cape Town and Nairobi. As part of its broad aim of increasing the reach of BBC content to African audiences, primarily via mobile, the World Service teamed up with BBC Connected Studio, BBC News Labs and some of the best regional tech talent to bash out ideas.
The opening pitch from the World Service's digital development editor Dmitry Shishkin went something like this: "Here is the problem, help us solve it. I don't mind what the solution is as long as it's coming from the people who know Africa best".
The inspirational 'hack' in Cape Town last April gave birth to BBC Minute CatchUP - a media player that sits on your browser and gives you a 60-second news bulletin that updates its content every half hour.
The catch-up news solution is the first pilot to come out of our African partnership programme and was devised by a team from South African innovation hub RLabs.
They're a social enterprise and innovation centre that provides educational programmes, technology and entrepreneurial support to community members. And the pilot was created by a group of young people who have a passion for using technology for social change and whose disarmingly simple idea triumphed over rival pitches from other regional technology teams at the Cape Town event.
Our pilot went live on Connected Studio's audience-facing innovation platform BBC Taster at the end of October 2015 and is now in its final phase of testing (be sure to take a look before Tuesday, 26 January).
Journalists from the World Service news team produce and present the dedicated one-minute bulletins, but it's the media player - a piece of code that draws in the content and can be hosted on third party websites - that constitutes our pilot. It is really that simple!
So far, it has featured on news and technology sites across the UK and Africa, and been tried more than 12,000 times.
Overall, there has been a positive response from users, and it is hoped that it could be developed to be used as a medium for playing out content in other languages, increasing its effectiveness at keeping people across Africa up to date with BBC news.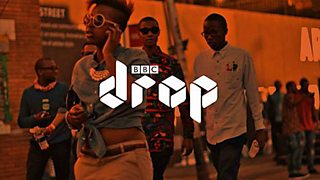 The hack events held so far have focused on the themes of language, technology, chat app platforms and audio content distribution.
A second pilot project, BBC Drop – which emerged from our hack in Nairobi - is already in the pipeline. It's a responsive website that aggregates content for users, based on their favourite topics and social media preferences, and will also be trialling soon on BBC Taster.
Further calls for ideas submissions will also be launched in the coming weeks, with the hope of generating more great ideas that have the potential to be developed into pilots, and even go on to become a permanent fixture within BBC digital resources and output.
You can find out more about the programme and upcoming events on the BBC Connected Studio website.
BBC News Labs: The story's all about making connections
Our digital journalism section