Yvette Cooper has a point. In fact, she has a very good point. Too many politicians use Twitter like they are "shouting in a train station". Journalists are, quite frankly, just as guilty.
Don't worry, I'm not about to endorse a Labour Leadership candidate. I just want to take a moment of your time to develop her point.
Twitter is a wonderful social media platform for shouting, but it's eminently possible to reflect and to listen too.
On 7July we decided to spend an hour remembering the victims of the London bombings 10 years ago. There was other news to report and plenty to shout about but I think our followers were supportive of the quiet reflection: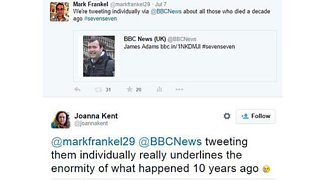 Then, take the BBC's Ros Atkins. Dispatched to Athens to report for live television and radio on the Greek debt crisis, he found the time to reply to his Twitter followers and maintain a conversation that lasted for days (whilst making very good use of Twitter's 'quoted tweets').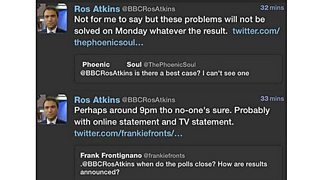 This isn't just about Twitter. It's equally possible to find the time and space to respond to comments on Instagram, Snapchat or a Facebook page too (below).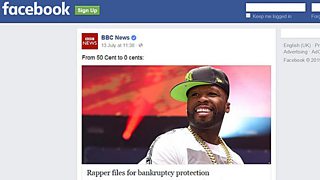 BBC News has millions of fans on Facebook but they won't hang around for long and explore more of our digital output if we don't take the opportunity to talk to them occasionally.