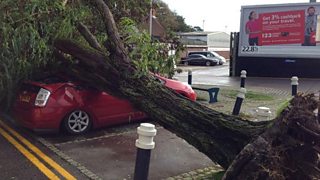 This has been another busy year in terms of stories driven by user-generated content (UGC):
Egypt
, the UK's
St Jude storm
,
Syria
, the
Russian meteor
,
Typhoon Haiyan
, and most recently the death of
Nelson Mandela
.
It's also been a year of continued learning and keeping pace with technology for journalists in the UGC Hub, based in the newsroom at our central London HQ. The Hub is responsible for a lot of the user-generated and social media content that makes its way on to BBC News outlets across digital, radio and TV.
Since it was established in July 2005, a lot has changed in the way that we - and all other news organisations - source, authenticate and broadcast content created by the public.
Rapidly changing user behaviour has meant the team has had to be agile and constantly rethink the way it works, as well as test and adopt new tools to help us. One thing hasn't changed: the editorial values and principles that underpin everything we do remain the same.
In terms of newsgathering, our work breaks down into three main areas of activity:
Sourcing
Checking and verifying
Distribution.
Sourcing
We receive hundreds - sometimes thousands - of emails, comments, pictures and videos directly from the BBC News audience via our website, social media profiles and programmes. In addition, we go out and look for eyewitnesses, reaction, pictures and videos on major news stories across social media platforms and the wider web - what we term 'social media newsgathering'. My colleague Stuart Hughes in our World Affairs department explains in this video what that means for him.
On a breaking news story the key elements we're looking for initially are:
More intelligence about what has happened
Eyewitnesses
Pictures/videos of the event
People who have an experience or expertise that may be relevant to help us tell the story better.
One of the most important tools at our disposal is the 'postform' that we add to the bottom of stories like this one on the News website. This helps us target what we're looking for, such as eyewitnesses or pictures and video of the event.
We'll also keep an eye on content from text messages and via the BBC News apps on iPhone and Android.
As mobile phone technology continues to improve, we've noticed a marked increase in the image quality of the footage sent in by our audiences. (More tips here from my colleague David Waddell on sending in UGC.)
We use a number of external tools to go out and look for content, too. Among them are:
In addition, we're currently testing the services of Storyful, which acts as a third-party UGC and social media content news agency.
We also work closely with our local TV and radio services, BBC Monitoring, BBC World Service language services, and our global pool of producers, reporters and bureaux. Recently, this has branched out into the work of the BBC Trending team which delves deeper into the stories that are trending on social media. It's enabled BBC News to cover stories it wouldn't have discovered any other way. One example in the team's first week was Instagram changing its policy in response to a story it covered.
Verifying content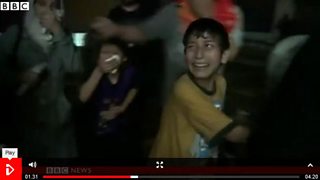 Once we have found pictures, videos or eyewitnesses through these and other sources, the next thing is to authenticate and check them out editorially. When speaking to potential eyewitnesses, whether they've contacted us directly or we've found them through social media searching, there are some basic questions that we'll want to get satisfactory answers to before we offer them as interviews to BBC News outlets:
Who are they?
Where are they?
What can they see?
Why are they there?
When did they get there?
Are they in a safe location, and have we made it clear we aren't giving them any impression that we're commissioning them to do anything dangerous?     
Above all, we need to treat them with respect, sensitivity and a duty of care, particularly on stories where they could be in danger or experiencing trauma or delayed shock. I talk more about the issue in this video.
Our team has had training in dealing with people in such situations - as well as in being able to manage traumatic situations and images themselves.
When dealing with pictures and video, whether sent directly to us or that we've found on the web, we go through a similar editorial analysis:
Can we try and get hold of the person who has sent/uploaded the image?
What do they say it shows?
Have they taken the photo/video themselves?
Can they provide additional information - the make/model of the phone/camera they used, the time of day, the exact location and what they were doing there?
Do they give the BBC permission to use their image/video across any of our output, and share it with our official partners?
In situations where we are unable to contact the user directly (eg a video uploaded from inside Syria) - or where we feel we need to carry out additional independent checks to further authenticate the material - there are a number of things we can do:
Speak to colleagues in the BBC's main newsroom who are experts in that region or story, to get their assessment of what we have
Analyse the images to look for signs of manipulation and additional digital information - known as 'exif data' - which can include the date the image was taken, the make and model of camera, or the original dimensions of the image. We use Photoshop for this, but an alternative free online tool which we've found useful is FotoForensics
Do reverse image searches to see if the images have appeared elsewhere on the web. Google reverse image search is good for this, as is Tineye
Check satellite image searches to try to verify the locations shown. In addition to Google and Bing, Earth Explorer is very useful
Look at local weather reports - does the weather in the images correspond with what the weather is like that day? Wolfram Alpha's weather search is particularly good for this.
Analyse the social media account, checking its credibility, history, interaction and relationship with other users and websites. Several websites are useful here, including Fake Follower Check, Kred and Klout
Track down other social media profiles of the user. Pipl is the most comprehensive tool we've found so far for this
Cross-reference against other verified content and reports from our own journalists and producers, and other news agency sources
See if there is any other 'chatter' or references to the same or similar content on other social media sites or the wider web. Increasingly, Reddit is proving to be a great way of helping with this.
Distribution across BBC News
Once we've sourced and checked out the content or speaker, we aim to get them on to our News website, domestic and international radio and TV stations, and programmes, as soon as possible.
We send out 'UGC alerts' on a system called ENPS: one of the main production platforms used across BBC News. This ensures that all news programmes and reporters and producers working on the relevant story will see the information about the picture/video/speaker or intelligence we've sourced and checked.
These alerts don't include contact details of any of the people we've spoken to - we'll only give these out once we get calls from interested producers who have seen our alerts. This helps us to manage the demand and prioritise to core news output during breaking news.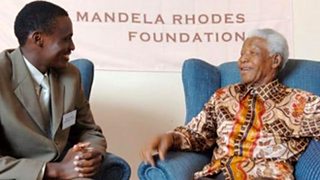 Before we pass on contact details we'll also check with the user if they are happy to go on air and be called by our different news programmes. On sensitive stories we'll make sure we check in with them after they have done an interview to ensure they are still comfortable being called by other programmes, and we'll continue to monitor the situation.
Where we are passing on pictures and videos, we'll make sure that any requests for specific credits are passed on to the relevant TV programme and the news website.
In cases where we haven't managed to get hold of the user directly, and have carried out separate checks to establish credibility, we'll make sure we provide a form of words that can be used on air or online to help describe what we know about that video. For example, many videos emerging from inside Syria aren't fully 'verified', as we haven't been able to get hold of the person who shot the original footage. We'll want to make sure that, if we run video that we've made checks on and are confident is genuine, we make that point to the viewer - including information on who is uploading the content to provide greater context.
This is the form of words we give to news programmes for Syrian videos which we've made checks on: "Caution: We are confident this footage is genuine, but because of its nature and source, we cannot be certain. Any use MUST include cautionary wording in cues/scripts/captions, such as: 'The BBC has not been able to fully authenticate this footage, but based on additional checks made on it, it is believed to be genuine'."
There's more on the work we do on videos such as those from the Arab uprising in this blog by my colleague Alex Murray.
All the three phases of work - sourcing, authenticating and distributing - may take place in a matter minutes, so it can be a very fast-paced environment. Technology is constantly changing - as is the way our audience is using it. So we're always trying to stay across the latest developments and industry uses. It's challenging work but ultimately incredibly rewarding.
Have you come across other tools that you've found useful and would recommend for social media newsgathering? Please leave your suggestions and feedback in the comments below - or you can tweet me @Trushar.
Seven tips to get your smartphone pictures on the news
A year in debunks: Separating social media fact from social media fiction
The College of Journalism's safety section