Main content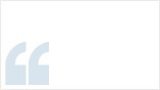 Simon Ford
Blog posts in total 58
Posts
It was 2.15pm in Leicester and 9.15am in New York as I came in for my late newsreading shift. I'd heard the bulletin as I drove to BBC Radio Leicester. All that was known was that an aircraft had flown into a skyscraper in New York. A colleague who'd read the 2pm news handed over to me.  T...

The World This Weekend on BBC Radio 4 on 24 July explored the kind of training given to police officers in how to conduct relations with the news media. The peg for the story was the confirmation by Surrey Police that a detective had been taken off the Milly Dowler murder investigation following allegations that information had been passed to the News of the World. The force says it has no evidence the detective constable spoke to journalists, but a fellow officer complained that confidential data had been mishandled. On a general level, the government's announced an investigation into allegedly corrupt relations between the police and the press. Presenter Shaun Ley wanted to know if officers were always given the training they needed. He spoke to Peter Ryan, a former chief constable who was the first national director of police training for England and Wales, before taking charge in New South Wales, after a corruption inquiry at Australia's largest police force. But before the interview Ley asked if things were as clear cut as they seemed to be in the days when the fictional policeman Dixon pounded the Dock Green beat. Of course most journalists' experience of the police is not a Deep Throat-style contact but the press office. That's where enquiries are dealt with from newsrooms around the country. Watch a video about how the Greater Manchester Police press office goes about its daily business.

'That's television, isn't it?' I hear you cry. No, it isn't. But the combining of radio programmes with web video is an interesting phenomenon that warrants exploration. It's become known as 'visualisation' and it's becoming increasingly popular and sophisticated, as Roger Bolton reported for ...

The economic and wider political implications of what's currently happening in Greece and the Eurozone are not just a story for the next day or week. BBC journalists will be covering the story for the next few years. That's the view of the BBC's Business Editor, Robert Peston, and BBC Chief Ec...

Is there a problem with Twitter and Facebook being used as a generic catch-all for social media? Professor John Naughton of the Open University believes there is, and wrote about the subject in the Observer (Sunday 19 June). "Why give preference to Facebook, which is worth billions of dollars,...

"In the age of the citizen journalist, am I becoming redundant?" That was the rhetorical question posed by BBC World Affairs Correspondent Allan Little on the magazine programme Broadcasting House (BBC Radio 4, Sunday 15 May). The revolution in Egypt and other 'Arab Spring' stories have hi...

Reporters are the eyes and ears of their audience and what they see and hear can be distressing. They are called on to witness events that other people - 'ordinary people' - rarely experience first-hand. Mark Brayne spent 30 years in journalism, some of it as a BBC foreign news correspondent, ...

Giving and receiving feedback is an important part of every journalist's job. The BBC College of Journalism's Fiona Anderson coaches managers and journalists in how to do it effectively. From an editor or producer's point of view, feedback is an important tool to keep your output on track; to ...

Television sees the world through a lens. You need to know what different lenses do. Confused? Intimidated? Don't panic. In this BBC College of Journalism video, Current Affairs Producer/Director Sally Webb explains how to shoot sequences. This is the first of a series of short films in w...

During a career in journalism spanning 33 years, Kevin Marsh was editor of BBC radio news programmes including Today, PM, World at One, World This Weekend and Broadcasting House. He became the first editor of the BBC College of Journalism in 2006 and retired from the corporation in March 2011. ...

In radio, the cue is your chance to sell your story. Good cue writing is a core skill for journalists working in radio news. Get it right and you'll grab the listeners' attention. Get it wrong and the chances are they'll turn off - or tune in to another station. Neil Churchman, a senior pro...

The audio dispatch - where a correspondent reports and explains a story for up to a minute and 15 seconds - is one of the most basic elements of radio news programmes. In this video, the BBC World Service's diplomatic correspondent, Jonathan Marcus, explains how he goes about writing a dispatc...

"Have something to say." That's the key piece of advice in this video by one of the BBC's most experienced correspondents, Allan Little. In this video, Allan focuses on writing for radio, but his advice applies equally to any journalist who strives to write scripts that are accurate, clear a...

Videos and pictures taken by ordinary people caught up in newsworthy events are often the first to reach a global audience. From Iran and Egypt to Japan and Libya, bloggers equipped with mobile phones have broken stories and provided dramatic first-hand footage. Far from being left trailing...

How do you know how many people are at a march or rally? It can be an important judgment politically, as at Saturday's rally against the spending cuts. This BBC News article sheds some interesting light on the subject. It turns out there are a couple of methods for estimating the number of...

On Saturday, the Daily Mirror ran the headline "Boy, 14, Fire Bomb Quiz" above a report that "A boy of 14 has been arrested on suspicion of being a petrol bomber pictured at last month's tuition fee riots." And "Chamber offers bosses chance to quiz MP" appeared in the Coventry Evening Telegrap...

There are a number of Simon Fords living in West London, of which I am one. It just so happens that there is another Simon Ford from West London who was one of 33 people convicted for being part of a drugs and money-laundering operation. Hence the ribald comments when I arrived at work about h...

Stuart Hibberd joined the BBC in 1924, when 2 Savoy Hill in London's West End was the registered office of the British Broadcasting Company Ltd (the BBC had moved there from Marconi House in the same year). It was at a time when broadcasting was in its infancy: when the studios were draped wit...
Previous

1