Main content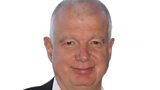 Phil Harding
is a journalist, broadcaster and media consultant, and a former controller of Editorial Policy at the BBC
Blog posts in total 3
Posts
Why did the rest of the British media decline to follow the Sun in publishing the unexpurgated pictures of Prince Harry frolicking in Las Vegas?

Two more dates for the Queen and two more royal events for the BBC and the media to cover. But a couple of royal engagements this week were trickier to report than most.

What exactly is journalism in the public interest? It's the most important question in journalism today. It's a question which lies at the heart of the Leveson Inquiry. It's a question which is hotly disputed, and to which there seem to be few easy answers. Yet, unless it can be answered convinc...